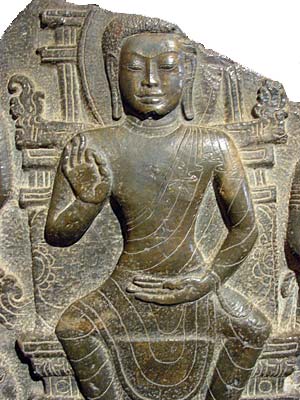 Today's morning meditation shed insight on the symbolic mudra or hand gesture associated with Buddha's image.
Allah, said the Awakened One. Look at Fatima, we grace all through her hand.
Vitarka Mudra : The right forearm is bent. Three fingers of the hand are bent upwards, the thumb and the forefinger touching. This particular mudra is associated with transmission of Bhuddist teachings.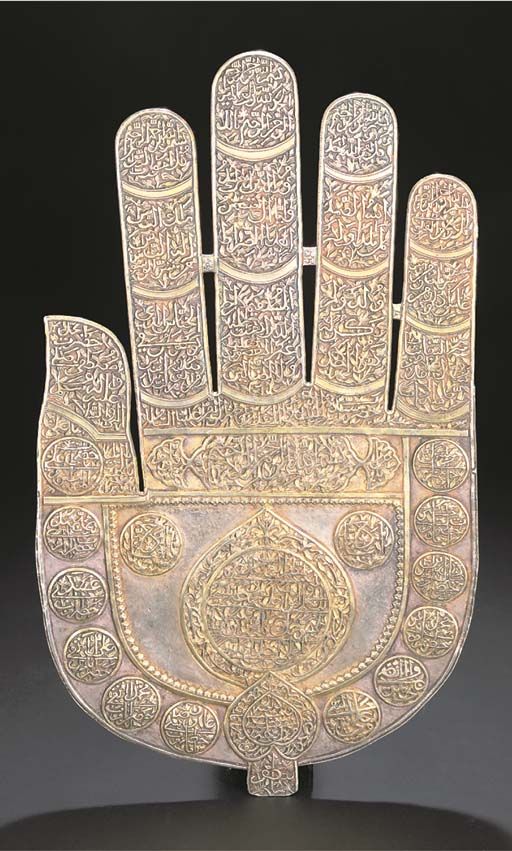 Hand of Fatima: Hand upright palm facing out, middle, ring and last finger upright represent the Arabic letters, Alif- Laam-Laam, while the closed thumb and forefinger touching represent Ha. Together, the hand forms a position of the Arabic name of God, Allah.  This hand position without closing the forefinger and thumb also forms the Khamsa.
The Khamsa is an ancient talisman which traces its origins to Mesopotamian and Phoenician roots. Used alike by Sephardic Jews, Christians, Egyptians and Muslims to ward off evil eye and harness protection, the hand symbolizes sanctified female personalities representing the Divine Feminine. Also known as the Hand of Fatima in Islamic esoteric tradition where each finger represents the "Holy Five" or the household members of the Prophet Mohammed (S); Mohammed, Ali, Fatima, Hasan and Hussayn.
Uses-Decor, on doors, architecture, jewelry, banners, poles and clothing.
Associated Prayer for Protection
'Li khamsatunn utfi biha harral waba'il Hatima, al Mustafa wal Murtadha wabnahuma wal Fatimah'
'These five are enough for me who are a means of removing difficulty, Mustafa, Murtadha, The Two Sons and Fatimah'.
Recommended Reading
Common Ground Between Islam and Bhuddism by Reza Shah Kazemi