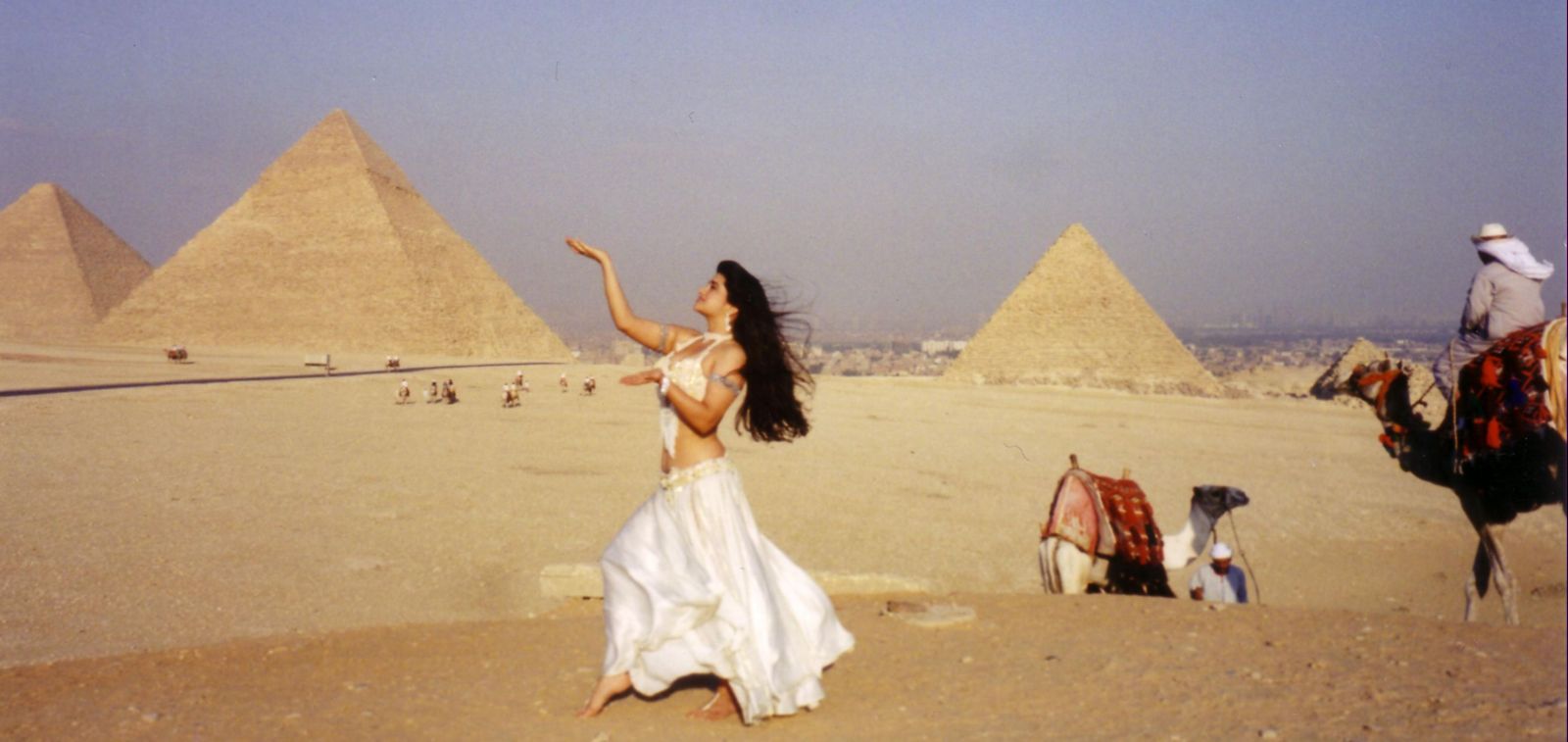 Hu. Hayy. When we find ourselves inclined towards the act of motion, where a desire to simply allow source to flow through our being without interference from our separate self (ego), then know we are already in a state of spiritual dance. Then let down thy hair, let down thy hair and flow, let go, be free and spin, enrapture yourself in the sacred dance that has no rules! Find yourself moving ecstatically in motion; in trance, in the HU. Be in the HU, experience the HAYY in HU and subtly come back to earth.
Inhale, exhale: Hu,  Hayy…
Movement, whether this defines Tai Chi, Yoga, belly dance, ballet or tennis, the very fact remains that our bodies require physical movement to enable, enhance and allow Chi to flow  within, throughout and around us. A student of spirituality who fails to incorporate movement as part of their regimen, basically misses the point. Essence is kept hidden in movement. Quite commonly, we see in all spiritual orders and traditions that movement plays an integral role in the method of training administered to adherents. This may include chants coupled with dance or specified bodily movements which could vary from swaying, jumping, spinning or abstract movements with fluid energy flowing through the concerned limbs and extremities. Maintaining healthy spirituality requires us to break down the walls of resistance and return to the state of supple being; the natural disposition we came into this very abode with. The state of flow where Qudra-Chi flows with mastery within our inner being results in a happier, more grounded and unified adherent. The dervishes of the Mevlevi Order of Mevlana Jalaluddin Rumi perform the Sema Ceremony as an act of mirroring of the entire cosmos; a dance of cosmic love in order to connect with Love in the name of Love. The anti clock wise motion represents the universal phenomena of spin involving the macro; celestial bodies and micro, the atom. Through the ecstatic whirling ceremony, the Dervish representing the lover, 'burns' in Love scorching everything so that only Love (God) remains. "When fire burns in anguish to meet her beloved, all senses are diminished. She burns on cinders day and night and when fire achieves seclusion with fire, she turns to ash!" Hence, when our being is prepared, movement and dance results as second nature.
Not Two but One
Rumi drank
Shems drank
Both began to whirl
gradual and steady
speed altered
Spinning until all that existed vanished
Rumi and Shems spun in ecstasy
Drunk in love
The sema carried on the night through
Dawn exposed their frantic state
Both fused
Now only one
One body
One soul
One heart
Not two but ONE
(Qudra Healing)