Message from Bill Douglas to Qudra Healing:
"What a wonderful event you have planned." (Bill Douglas, World Visionary and Author  of 2012 The Awakening and Founder of World Healing Day)
ARABIA-WORLD HEALING DAY
UNPRECENDENTED-Saudi Arabia for the FIRST TIME EVER is to witness a multi-faith collaborative World Healing Event. From the heart of Arabia where Light Workers, Healers, Spiritual Teachers, Adherents and Devotees from all walks and ethnicities are called under the Makki-Madani Energy Fields to join together in heart, mind and soul with the global community and simply pray for world peace. We are all anxious and desire world peace, harmony and await the energy shift bringing humanity towards a higher consciousness. Qudra Healing, a leader in providing spiritual education, has taken the initiative to call upon all devotees to join us through prayers on this day for world peace, harmony and guidance. A moment of your time will make a world of a difference. Bismillah hir Rahman nir Raheem (In the Name of Allah, the Beneficent, the Merciful). " "Come One, Come All"
Instructions:
Day: April 28th 2012
Time: Any moment in the day
Location: From your heart
Request: Send out healing prayer energy into the Universe
Cost: Free
ALL participants are requested to:
Join FB Event
Send invites to as MANY as one can
Register on our official event page:
http://worldhealingday.org/Events/viewevent.html?eventid=1194
Promote your group/website/organization/service on this event page
Participants/Organizers:
Qudra Healing
www.qudrahealing.com
Hope for Exceptional Needs
http://www.facebook.com/groups/303514501333/
Your True Nature
www.ytnature.com
Positive Enlightment and Benefits of Reiki
http://www.facebook.com/groups/231548286906288/
Sridevi Hatha Yoga
http://www.facebook.com/groups/Sridevi.Hatha.Yoga.Jeddah/
Healers in Arabia
http://www.facebook.com/groups/138895732812113/
Nimah Nawwab:
Fatima Omar Khamissa:
www.godandenergy.com
Tonja Edgecomb
http://www.tonjaedgecomb.com/
Key Participants & Organizers:
Bill Douglas, Shems Tebrez Khanum, Nura Tarmann, Ayesha Khoja, Fs Suzie, KaY VanHoesen, Rose Winstanley Trfez, Zainab Foundation, Ameena Mansoor Amin, Fatina Ameen, Nimah Nawwab, Nafeesa Shems, Manal Aldabbagh, Naima Ishaqi, Fatima Omar Khamissa, Farrha Xha, Tonja Edgecomb, Rumiana Ali and over 400 plus participants.
Face Book Event Page:
http://www.facebook.com/events/183050321815461/?ref=ts
[youtube=http://www.youtube.com/watch?v=mghRzWxa7Xk]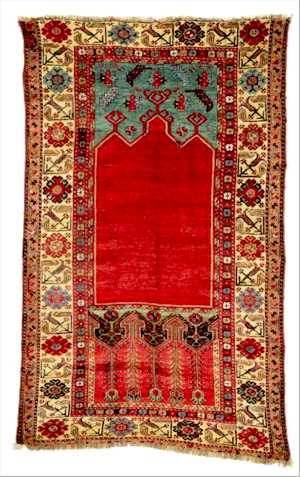 The Global Consciousness Project, born out of research at Princeton University,
found that during times of great tragedy human consciousness focused to such a
degree that it physically affected their computers all around the world. While other
research found that when a small percentage of human beings harmonized their
consciousness, they positively affected the behaviour of the community around them.
What if human consciousness was focused on a healing intention, together, for a 24 hour period?
For More information please visit:
http://www.worldhealingday.org/