Over the centuries, the talks of Saint Francis and his relation to Islamic Mystics have left many in wonderment. Idres Shah sheds light on the subject sharing historic encounters of the Saint with the Mystics of the East.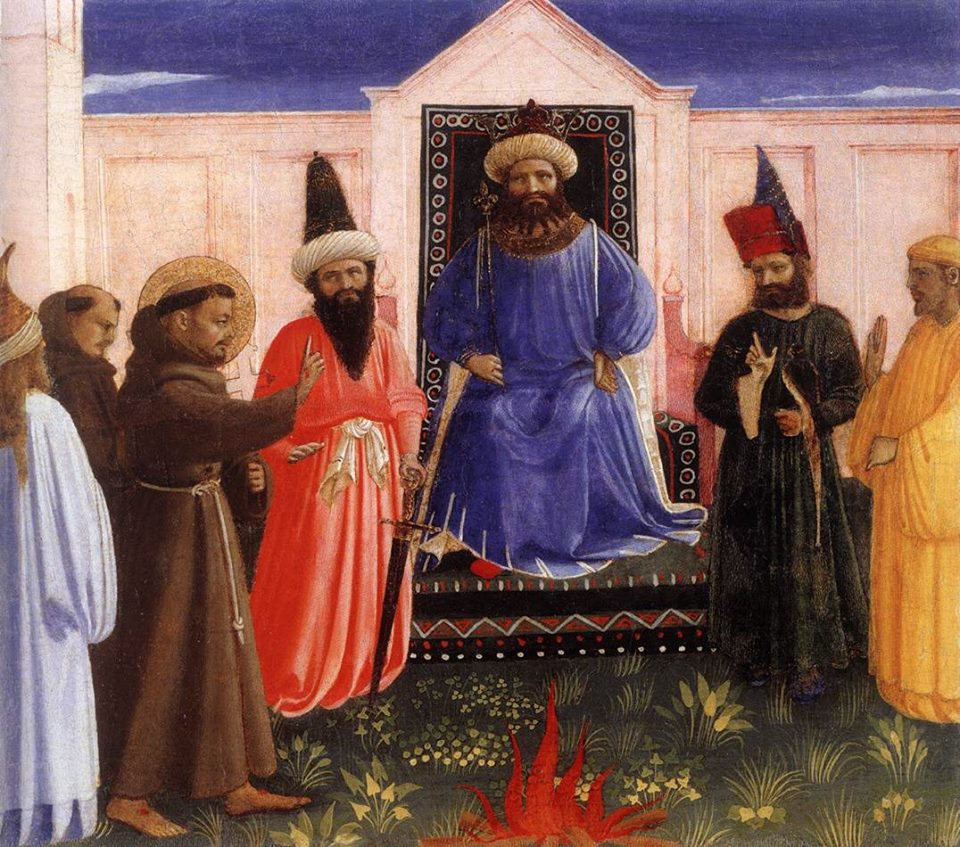 "When he was thirty, Francis decided to try to reach the East, and specifically Syria, which abutted upon the area of Asia Minor where the Whirling Dervishes were established. Prevented by financial troubles, he returned to Italy. Then he st…arted out again, this time toward Morocco. He set off with a companion and traversed the whole kingdom of Aragon in Spain, though nobody can say why he did this, and some biographers are actually puzzled. Spain was very much penetrated with esoteric ideas and schools.
He did not actually reach Morocco, being driven back by illness, In the spring of 1214 he returned home.
Now he set out for the Crusades, where the siege of Damietta was in progress. Sultan Malik el-Kamil was encamped across the Nile—and Francis went to see him. He was well received, and the theory is that he went there to try to convert the Sultan to Christianity. "The Sultan," says a chronicler, "not only dismissed Francis in peace, with wonder and admiration for the man's unusual qualities, but received him fully into his favor, gave him a safe-conduct by which he might go and come, with full permission to preach to his subjects, and an entreaty that he would frequently return to visit him." (Idres Shah)
The Whirling Dervishes can attain intuitive knowledge partly by a peculiar form of spinning, presided over by an instructor. Rumi's school of Whirling Dervishes was in full operation in Asia Minor, and its founder was still alive, during the lifetime of St. Francis.
Here is the puzzling "spinning" tale:
Francis was walking through Tuscany with a disciple, Brother Masseo. They arrived at a fork in the road. One path led to Florence, another to Arezzo, a third to Siena.
Masseo asked which branch they should take.
"The road which God wills."
"And which is that?"
"We will know by a sign. I command you, by your path of obedience, turn round and round as children do, until I tell you to stop."
So poor Masseo twirled and twirled, till he fell down from giddiness. Then he got up and looked beseechingly at the saint; but the saint said nothing, and Masseo, remembering his vow of obedience, began again to twirl his best. He continued to twirl and to fall for some time, till he seemed to have spent all his life in twirling, when, at last, he heard the welcome words: "Stop, and tell me whither your face is turned."
"To Siena," gasped Masseo, who felt the earth rock round him.
"Then to Siena we must go," said Francis, and to Siena they went.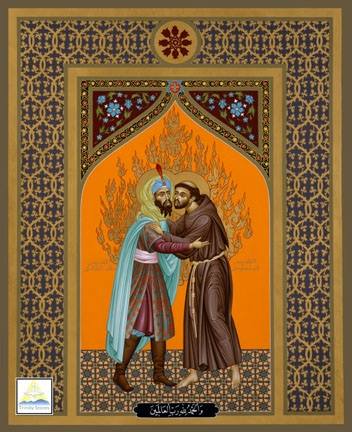 [youtube=http://www.youtube.com/watch?v=-bWly_lBJTA&app=desktop]